Posted by vomher on July 11, 2017.
Last updated by vomher on October 7, 2022.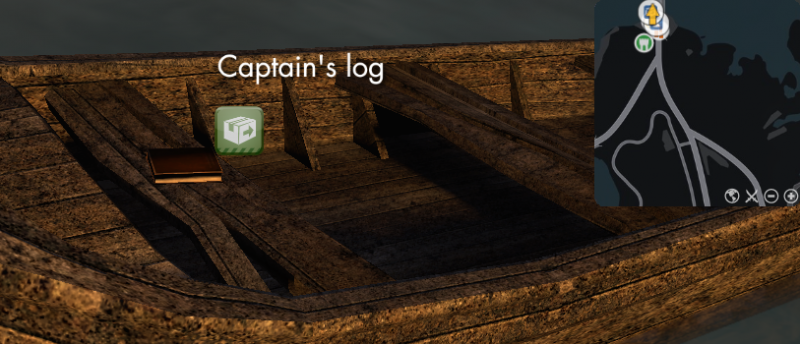 Tier 1
Objective: Locate the lost treasure
Find the forgotten treasure mentioned in the captain's log. Plunder its prize for yourself.
The Captain's Log specifies what the first and last coordinates are, in a sense. Check the Mission Journal if you do not recall what it is.
The coordinates are (Duration of Safety Dance x4, Duration of Don't Stop Believin').
Safety Dance has a duration of 2:47 minutes.
The first coordinate is therefore (247*4) = 988.
Don't Stop Believin' has a duration of 4:11 minutes.
The second coordinate is therefore 411.
The chest can be found east of Fletcher Bay at (988,411). The treasure is in the water and can be difficult to spot.